We've got more than one week left of our Kickstarter campaign, and we're happy and proud to say that we are already FUNDED! So far, 62 people have backed this comic book, and we are extremely grateful.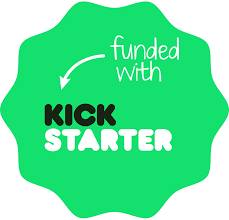 So, we're gonna keep on going! We've put a lot of time (and money) into creating this book. Now that we have exceeded our initial goal, additional funds will go toward creating Couri Vine Book #2!
Thanks to all for your support!